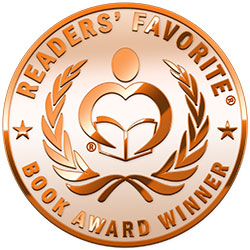 Reviewed by Rabia Tanveer for Readers' Favorite
Assemblage: The Art and Science of Brand Transformation by Emmanuel Probst is a comprehensive guide that delves into the process of transforming a brand. It blends artistic and scientific approaches to achieve a successful brand overhaul. The book provides a detailed and practical guide for businesses, entrepreneurs, and marketers seeking to revitalize their brands in today's dynamic and competitive marketplace. Featuring interviews with leading marketers, and modern techniques to revolutionize marketing and brand management, Probst has the recipe for a successful game plan. The book takes readers on a journey through the various elements of brand transformation, including understanding the current state of the brand, conducting market research, defining objectives, creating strategies, developing a brand identity, implementing touchpoints, and measuring performance.

Assemblage analyses global brands and provides real-world examples, case studies, and practical tools that readers can use to implement effective strategies. Emmanuel Probst emphasizes the importance of encouraging a brand culture and maintaining brand identity throughout the transformation process. I loved the way that the author uses business and pop culture references to drive the point home. Business is personal, and it should be treated as such. Unless you have a direct consumer-business relationship, your brand isn't going to survive. Probst's passion for branding, combined with his expertise in the artistic and scientific fields, makes this book a valuable resource for anyone seeking to unlock the true potential of their brand in today's ever-changing business landscape. The narrative style is simple, the information is plentiful, and the execution of it all is perfect. A must-have guidebook to help new businesses become brands.