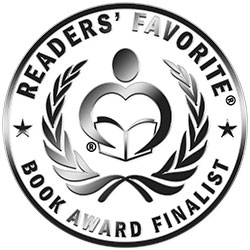 Reviewed by Anne-Marie Reynolds for Readers' Favorite
Autumn of Fear by Glede Browne Kabongo is the long-awaited sequel to Game of Fear. Waking up in a hospital after being assaulted, Abbie has no idea what happened. She isn't going to let it get her down though and, full of guts and determination, she sets out to find out what happened and why she was chosen as the victim. Going back over events of previous weeks, Abbie wonders why Spencer Rossdale, a total charmer, took such an interest in her to the extent that he wouldn't take no for an answer. And what did Justin Tate, her study partner, want to tell her? With her best friends, Abbie begins to put it all together, uncovering deceit and lies that go back many years. With a predator watching her every move, waiting to finish her off, dare Abbie tell the truth?

Autumn of Fear by Glede Browne Kabongo is an excellent sequel to Game of Fear. I read the first book and it had me hooked – this one even more so. This is a deep and terrifying psychological thriller, twisting and turning with an ending that kind of leads me to believe that there is another story here, just waiting to be told – I hope so, anyway! I couldn't put this down; every time I thought I had it sussed, something else happened to make me think again. There is a certain amount of creepiness to this story, it will have you questioning and second-guessing yourself when certain things happen (no spoilers!), and it will have you on the edge of your seat. The character development continues from book one, with plenty more details about the main protagonists coming out, and the plot is sheer poetry and highly creative. Read book one first and then read this; you won't be sorry! One of the best psychological thrillers I have ever had the pleasure of reading.