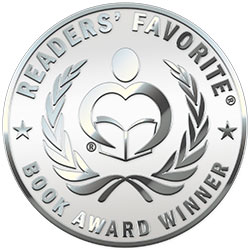 Reviewed by Asher Syed for Readers' Favorite
Bad Karma: The True Story of a Mexican Surf Trip from Hell by Paul Wilson is the non-fiction memoir of a California surfer whose nomadic spirit had him chasing waves south of the border. Paul Wilson details his story in the first person, documenting his journey from the word go. The word 'go' is fitting given Wilson's willingness to hop into his VW van and road trip to go surfing on the mainland Mexico coast. The real purpose? He didn't fit in with the cool kids. Once on his way the trip goes from bad to worse in a downward spiral that begins with a fancy camera that Wilson applies to the karma throughout the rest of the trip. He and his travel companions are eager to hit their surf targets in an era still a decade and a half away from mainstream internet, and maps being of particular uselessness when driving in a country where detours lead them off the beaten path.

Paul Wilson has written a totally engrossing memoir with Bad Karma. His (mis)adventures are incredibly well depicted, as are his travel companions and others he meets along the way—including a guy named Joaquin. I loved the dialogue. It's so very authentic and frequently hilarious, capturing California lingo that's on point for its decade. "Dude… I hear you're headin' to Mex. With my bros, man." Despite numerous experiences that didn't go as planned, Wilson provides such vivid detail that the book is practically a travel journal. It's unfortunate that nobody shared their experiences, as it would have definitely made clear how detrimental attempting to cross a river—even in a Wonderbus—can be. The cherry on top is the photos sprinkled throughout the book. The writing is intelligent and tight, and I believe this book will find a receptive audience of adoring fans.