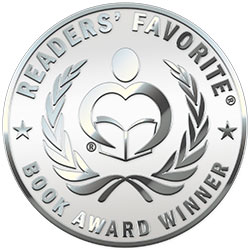 Reviewed by Lisa McCombs for Readers' Favorite
On September 6, 1953, Kupaki, a small Greek village is rattled by the unexpected, yet strangely anticipated, murder of young and beautiful Panayota. Married to the irresistibly wicked George Nitsos, Panayota refused to heed the advice of close friends and relatives when George proved time and time again guilty of his infidelities. Only intimate friends knew of George's physical abuse but Panayota spent many hours championing her husband's virtue. There was no reason to leave George. He was simply highly-strung and full of mischief. Everyone knew that about him. Besides, Panayota had no intention of sullying her reputation as the only divorced woman in Kupaki. Ignoring warnings from George's own business partner and even close family members, Panayota refused to acknowledge the seriousness with which George Nitsos was committed to starting his life afresh without her. Years following the trial of Panayota's murder, one attorney is quoted saying, "Nitsos broke more commandments than Moses wrote."

Better Dead Than Divorced: The Trials of Panayota, A True Story by Lukas Thanasis Konandreas M.D. is a frightening representation of real life in a small town. Not only is Panayota the poster child of women standing firmly beside their values, she can also be described as the last remnant of pride. Konandreas has thoroughly researched a bitter story of misguided trust in the evolution of true crime. Written in an engaging format closely resembling high intensity crime fiction, Better Dead Than Divorced is a fascinating read worthy of a possible big screen adaptation. Because, yes, fact is often stranger than fiction. I really enjoyed reading this.