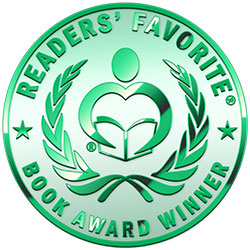 Reviewed by Mamta Madhavan for Readers' Favorite
Big Wild Love: The Unstoppable Power of Letting Go by Jill Sherer Murray is an engaging memoir that chronicles the author's journey where the art of letting go helped her immensely to welcome a new beginning into her life and reclaim the life she had lost. The author gives practical tools and techniques that are simple when it comes to finding Big Wild Love and will guide readers properly on how to cultivate it so that they can boldly deal with the critical transitions of life. Every chapter has the author's personal story and stories of other women to show how to access each step and be happy in a relationship with another person.

Jill Sherer Murray's journey is raw, real, and relatable, and she is honest and straightforward when it comes to sharing her experiences with readers. It is all about getting rid of fear and letting go of dead relationships and toxic friendships, and self-love. Letting go requires a lot of courage and this book will give readers the strength to take risks that will bring optimistic and positive changes. The six steps shared by the author will help readers chalk out a good action plan to help them keep on track and hold them accountable for the promises they have made to themselves. I found Big Wild Love interesting and the insights are not difficult to practice so that life starts looking beautiful all over again. This memoir will help readers find the most important love story of all; the one with their own selves. It is a good book that will aid readers who are stuck in their relationships to start their plan and put it into action.