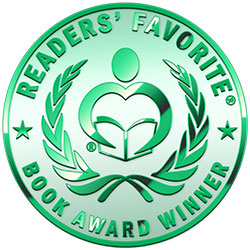 Reviewed by Rylanne Burdette for Readers' Favorite
Blood Bound by R.J. Blain is the phenomenal first installment of the Lowrance Vampire novels. When Penelope Francis is brutally turned into a vampire and left in her grave, her awakening leaves her out for revenge and determined to kill her vicious maker. She fends for herself on the streets by killing fugitive vampires until Emerick Lowrance finds her and makes her a part of his brood. The mystery surrounding his beauty and cunning personality makes Penelope secretly drool over him, despite her better judgment. Penelope, turned Pepper, begins to feel safe in the brood, but there are evil people in New York City who are determined to take her from her newfound group.

I absolutely loved Blood Bound. I was hooked from the first chapter, and I enjoyed R.J. Blain's portrayal of vampires and magic in this paranormal fiction story. The development of Pepper and Emerick's relationship was entertaining to see play out, and I was so looking forward to seeing more passion between them (in the second book maybe? I will freak out if it happens). The plot was well drawn out, and I was sad to see the book end so soon. It was both funny and darkly intense, and I loved every chapter of it. I will be patiently awaiting the second installment of this series and will most certainly try to pick it up as soon as it comes out. For anyone who enjoys a great vampire story, I would highly recommend this book!