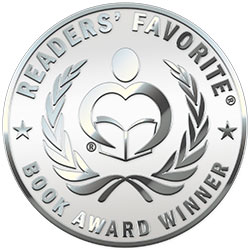 Reviewed by Vincent Dublado for Readers' Favorite
Cassia is a powerful thriller by D. C. Mallery that permeates your psyche. Dr. Jack Temple, a doctor at St. Vincent's Psychiatric Hospital, is working on a promising drug that treats personality disorders. His guinea pig, Edmund Lewis Lasker, is a cold-blooded murderer. Temple's rationale is that if the drug Kyronane worked on Lasker, it would work on anyone. Experimenting on a famous killer and writing up the results in a journal article is the kind of career that could make Temple famous. His wife, Wendy, a cancer survivor, suffers a cerebral hemorrhage which gives Temple's work a new turn. A mental patient named Cassia gets involved in the process when she catches the attention of Temple's assistant, Lillian. Meanwhile, Lasker wakes up from a coma and escapes, determined to settle a score with Temple.

Cassia is pitched at a higher level than most medical thrillers. The dialogue is intelligent and delivered by three-dimensional characters. It is the type of thriller I would like to see adapted for the big screen. This novel will appeal to anyone who enjoys high-level suspense in medical thrillers. D.C. Mallery is a craftsman that sustains fear, piece by piece. Everything is brought together by the psychological foreshadowing of an experimental drug. The brisk pace intensifies as you get closer to the denouement. At the heart of this story is a lurking moral dilemma that makes the novel more thought-provoking than most thrillers. The narrative has an ominous aura, yet it will keep you reading and turning the pages. If you are searching for a good medical thriller, this should be your top pick.