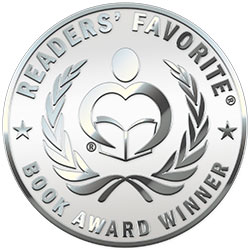 Reviewed by Maureen Dangarembizi for Readers' Favorite
Caught Up In Me by Virginia Gray is a contemporary rom-com that has all the laughs of a great comedy and all the romance and angst that make Hallmark movies so addictive. Susan Wade is on her way to the top of her career and woe betide the man or woman who stands in her way. When she's sent to North Carolina, she goes because it's another step up the ladder. But Susan is not ready for the surprises in store for her. Pete Walsh should have retreated with his tail tucked firmly between his legs on the night they met in a rustic country bar but he gives as good as he gets. Getting one over him is her new obsession. Too bad he is such a yummy package.

For anyone looking for some serious laughs, Caught Up In Me is the way to go. Susan has this hilarious outlook on life. I just loved everything about her from her tenacity to her humor and even to her faults which landed her in lots of funny situations. Virginia Gray is a talented writer who involves you in the characters that she writes. I felt these amazing people's pain, hopes, and love. l also loved that she rewarded the good and gave the bad guys what they richly deserved. At first, Susan came off as a die-hard feminist set to become a cat lady but as you get to know her past, you realize that she's a product of her history and there's so much more to her story. I just loved the happily ever after that comes after one of the most complex courtships I've ever read.