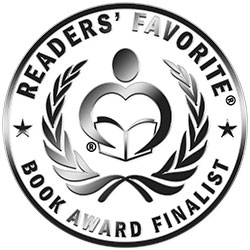 Reviewed by K.C. Finn for Readers' Favorite
Chameleon: The Poacher's Enemy is a work of fiction in the action, adventure, and animal rights subgenres. It is best suited to mature young adult and adult reading audiences and was penned by author Brandon Kimbrough as the first in a brand new series of heartwarming novels. This insightful work takes us into the origin story of young do-gooder Ben, who experiences a deep tragedy on a family safari vacation when he sees a lion brutally murdered right before his eyes. Determined to raise awareness of illegal poaching and intense animal cruelty, Ben begins a campaign to understand why such atrocities are still happening in today's world, and to find a way to put a stop to them once and for all.

As a huge fan of animal rights and animal-focused fiction myself, I thought that author Brandon Kimbrough was bang on in his message in this concise and sharply-penned opening novel to this series. The central theme of peaceful cohabitation between humans and animals is never overdone but placed at just the right moments to tug at your heartstrings without anyone becoming desensitized to the cruelty that so many poachers see as commonplace. In terms of character development, Ben is an excellent protagonist with a good heart, a keen mind, and a lot of room to grow, so he's the perfect figure for us to follow as we too are educated about the illegal poaching world. Overall, I would not hesitate to recommend Chameleon: The Poacher's Enemy as an action-packed and socially conscious modern adventure novel for mature YA readers and adults alike.