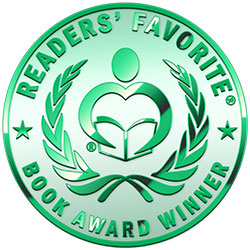 Reviewed by K.C. Finn for Readers' Favorite
Chasing Petalouthes is a work of women's fiction by author Effie Kammenou, and the third book in The Gift Saga. The saga features a Greek American family, continuing through different characters and generations to follow them through trials and tribulations, love, family and clashes of culture. In this installment, which can be read as a standalone volume too, we focus on Evvie and Stella, two young women coming of age with their own struggles to overcome. Evvie guards her heart after a youth filled with hurt, whilst the insecure Stella falls in love with a man who promises her everything, but is he what she really thinks he is?

For fans of the family saga, Chasing Petalouthes is a perfect read. The emotional journeys of both Evvie and Stella are highly relatable but also interesting because of the mixture of the cultural influences and pressure on them due to the clash of their heritage with their current lives. I personally found the guarded personality of Evvie less easy to get along with than Stella's optimistic but ultimately misguided attitude to finding love, but both women are convincingly written and their tragedies and triumphs pluck the heartstrings of readers from beginning to end. The description of their world and surrounding family and friends is vivid and heartwarming, whilst Effie Kammenou's unique dialogue style conveys the girls' cultural roots at the same time as entertaining her audience. Overall, I'd find it very difficult to find fault with Chasing Petalouthes: for family saga fans, this is a must-read and a must-love!