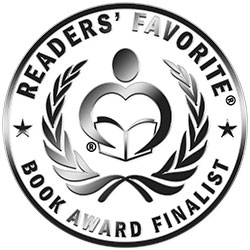 Reviewed by Kris Moger for Readers' Favorite
Cockloft: Scenes from a Gay Marriage by Kyle Thomas Smith is a clever glimpse into the author's life. The story centers on Smith's experiences living in New York with his husband, Julius. Through the use of vignettes and short tales, the author makes the ordinary an enjoyable adventure. Despite what the title might suggest, this book is filled with moments and observations about a couple's life while at home and traveling the world.

In Cockloft, Kyle Thomas Smith takes the reader on a journey built on humor, irony, and sincerity. I loved it. The humor brings a certain joy to each experience, giving meaning to everyday moments that most people dismiss. Smith shows there is richness in little things and has a gift for creating a clear scene with well-chosen words. The dialogue is snappy and filled with endearing banter. However, I think the biggest star of this book is the squirrel and the havoc it created as the invader of the author's space.

Reading this book made me wish I could see my life with such well-crafted wit, especially in this time of political and social mess. Even with all the societal junk that people like the author face for living differently than some can accept, Smith does not apologize for anything. Instead, he celebrates his relationship with his husband and the people around them, even when things are not necessarily going well. Cockloft is a good read, no matter what a person's perspective on life might be. Maybe reading this book might help someone open their mind to someone else's life.