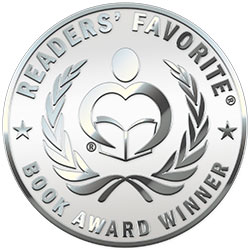 Reviewed by J. Aislynn d'Merricksson for Readers' Favorite
Louis Alan Swartz' collection Constructed of Magic and Other Poems on the Immortality of the Human Spirit is poetry after my own heart. I fell in love with it from the very first. There are many deep, philosophical poems that will set you to thinking. There are light-hearted poems, and poems to soothe the soul. Most of the poems in this collection deal with knowing and appreciating the Divine Spark within. Illusion is another theme that runs through the book.

I write poetry, and I tend towards the spiritual, philosophical, and the cynical, so I clicked with these poems right away. There is a beauty to Swartz' poems that can be appreciated, even if one does not share the same world view as the poet. Many of the more philosophical poems in this collection put me in mind of the great poet Rumi.

Lasting Prosperity and Maze of Depression hit home really hard. I had to stop reading and spend some time thinking. Lasting Prosperity was very difficult for me to get through at first. My favourite poems, though, were The Path and Dark Truths. They made me pause and think as well, but in a better way.

If you like the spiritual, and like to ponder deeper questions, pick up a copy of Swartz' Constructed of Magic. Take the time to savour each poem for the divine offering it is. Take a poem a day and marinate with it. Journal your thoughts. You are sure to grow in the process and expand your way of thinking. If you shatter some of your own illusions, so much the better.