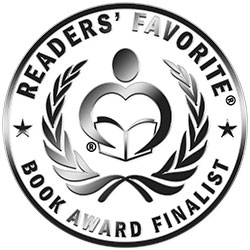 Reviewed by Liz Konkel for Readers' Favorite
Dangerous Deeds by Beth Prentice is the first book in the Westport Mysteries series. Lizzie has taken a big chance and bought her own house. The bliss is short lived once she realizes how much work needs to be done to make the house a home. She hires the handsome handyman, Riley, to renovate, and is surprised when he finds an engagement ring and love letters hidden in the attic. Turning to her family and Riley for help, Lizzie is determined to find the rightful owner, but doesn't expect to unearth a forbidden romance, have her house broken into, or find a stalker following her wherever she goes. Can this be a coincidence or does everything connect to the mysterious items from the attic?

Beth Prentice has created realistic and unbelievably charming characters that you'll want to spend time and wish to be friends with. Lizzie is snarky, flawed, insecure, and completely amazing. She perfectly fits with her crazy family and somehow grounds their exuberance. Her family meddles and teases, but they're never over the top, and instead they pull you along for the fun. I couldn't get enough of their playful personalities and eccentricities, or the bond that Lizzie has with them. The mystery dips into the past, revealing secrets and a forbidden romance, a lighter balance to the creepiness of the stalker. The potential romance for Riley and Lizzie is sweet, endearing and compelling. Dangerous Deeds is funny and witty, with flirting, friendship, and sleuthing. A true delight and an addictive read!