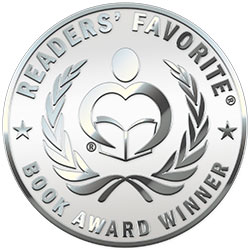 Reviewed by Chris Fischer for Readers' Favorite
Wow! That's the first thought I had when I finished reading Darkness of Light, the first book in the Darkness series by author Stacey Marie Brown. Follow the story of Ember Brycin, the unique and strong protagonist of our story, as she learns about her own powers, discovers a world she had no idea existed, and falls for a guy she hardly could have imagined. When Ember meets the enigmatic Eli Dragen, both sparks and secrets fly. He leads her on a path of discovery, about herself, about a world she didn't know existed, and through a journey she has to take to save herself and both worlds that she's come to care about.

This is a fantastic book. I'm not sure how else to say it. Darkness of Light was a book that I read from start to finish all in one session; I just could not put it down. Fun, funny, and an absolute thrill ride of a read, this book will have you turning the pages from start to finish. I love a paranormal read led by a kick butt female, and we definitely have that in Ember Bryce. Author Stacey Marie Brown has done a fantastic job in creating realistic and relatable characters and exciting and fantastic worlds, just what readers of paranormal fiction are looking for. Any reader who loves paranormal fiction, romance, action or suspense would enjoy Darkness of Light. I recommend author Stacey Marie Brown's work, and am certainly looking forward to reading the next installment in this series as soon as I possibly can.