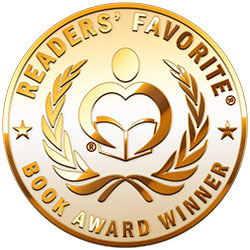 Reviewed by Ray Simmons for Readers' Favorite
If you like epic fantasy, I mean really long, luxurious epic fantasy, a book you can lose yourself in for a while and travel to another time and place, then read Dawn of Wonder by Jonathan Renshaw and enter a world you will love and meet characters that will become old friends. Dawn of Wonder is the first book in a series called The Wakening. I am eagerly waiting for the next book in the series and I know I'm going to resent the wait. I want to step back into this world and see what Aedan, Kalry, and everyone else will do next. The characters in Dawn of Wonder are superbly rendered. Jonathan Renshaw takes his time painting them detail by detail until we feel we know them like old friends. First and foremost, for any book to be a good book it must be written well. Jonathan Renshaw writes in a style that I love. He moves the story along at a crisp pace, but at the same time pays attention to detail.

That is why, despite moving quickly, Dawn of Wonder is over seven hundred pages long. Don't worry; there are no long boring passages. Every word is something that adds flavor, character, and tone to the story. I especially enjoyed the chapters concerning the Royal Academy. This is a coming of age tale as much as it is an adventure and young Aedan is a smart young rascal in the tradition of Tom Sawyer, and the best thing for a character like that, in my opinion, is a good dose of military training. Great world building, great characters, great writing, and a great plot that unfolds at an appropriate pace make Dawn of Wonder a must-read for the fantasy lover. Especially fantasy lovers who like to get lost in a magical, medieval world.