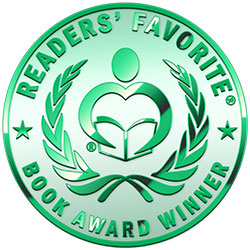 Reviewed by Divine Zape for Readers' Favorite
Anna Belfrage's Days of Sun and Glory is a powerful historical novel set against the backdrop of a turbulent political landscape. It's England during the reign of King Edward II, in the 14th Century. Roger Mortimer has betrayed the king and hatched a rebellion that has not succeeded; nevertheless, the rebellion has led the king and his royal chancellor, Hugh Despenser, to not trust anyone, especially those who have served under Mortimer. It is in this climate that Adam Guirande finds himself. Can he prove to the king and the unforgiving chancellor that he is still worthy of trust or should he pursue an alternative route to protect himself and those he loves? Adam is not alone, because his wife who serves in the Royal Court is with him, and he has the favor of the Queen, but can they help him against the evil ways of the chancellor?

Days of Sun and Glory by Anna Belfrage is an acclaimed work in the historical genre. It is a work that is created with powerful tools, including memorable characters, a fascinating political and historical setting, and plot-driven conflicts. The author knows how to make history come alive, and readers will root for many of her characters. I loved the intense drama in this work. I loved the language, which I found flawless. I loved the pace, the numerous moments of suspense that could make the reader feel like they'd have a heart attack if sustained for long. Belfrage is an accomplished author who knows how to delight readers with a beautiful tale, without failing to let them know where the tale comes from. I recommend this book for anyone who's into historical fiction. If you've ever loved the history of England, then you'll be hugely entertained by this story. Great writing. Great plot. Great characters.