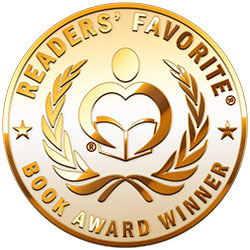 Reviewed by Lisa McCombs for Readers' Favorite
In this truly inspirational memoir, author Elizabeth Gross details the agonizing reality of learning about terminal cancer. As an active mother and loving mother, Gross is thrown into the debilitating world of chemotherapy, multiple medical procedures, humiliating diagnoses, and trial and error testing. Forced to rely upon medical knowledge and misguided conclusions, Gross states, "The medical industry, … seemed to forget we should be, and could be, in a symbiotic relationship. Perhaps, reading this, someone will remember that, and make a change."

As the victim of a "silent disease", Elizabeth Gross discovers the injustices that accompany such a condition. As she throws herself into a mission that envelops the entire family, Gross fights the onset of depression and self-obsession in her pursuit of meeting her daughter's hero, Taylor Swift. Recognized the world over as a widely known philanthropist, Taylor Swift holds the key for a positive outlook on the Gross family. While the search for Taylor Swift gains momentum, Elizabeth, Page, and Mark Gross redefine the challenges of facing a life-threatening disease.

Dream Accomplished: A Story of Cancer, A Mother's Love & Taylor Swift by Elizabeth Gross is told with positive energy and believable dialogue that only a person in her position could understand. As a fellow warrior of an invisible disease (I was diagnosed with MS in 2001), I strongly relate to the statement: "You must have something as of yet undiagnosed. On I persevered…" As a mother, Gross puts her daughter's hope before facing her own deadly challenge. I so enjoyed reading this author's journey.