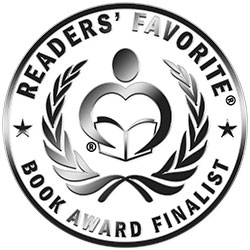 Reviewed by K.C. Finn for Readers' Favorite
Ever Alice is a work of fiction in the fantasy and coming of age drama sub-genres and was penned by author H. J. Ramsey. Exploring the world of Lewis Carroll's Alice In Wonderland and inventing new concepts therein, the author takes us back into the world of Alice at age fifteen, where she finds herself desperate to leave the asylum she's in. A traumatic choice leads her back to Wonderland, where her new adventures with the White Rabbit and the deadly Queen of Hearts begin again. What results is a rip-roaring adventure tale that has plenty of psychological twists and modern perspectives on the classic tale we know and love.

Author H. J. Ramsey has crafted a wonderful balance between paying homage to the classic tale and conceptual world of Alice In Wonderland, whilst also crafting a more updated viewpoint that brings readers to the story from a new angle. Highly suitable for both teen readers and adult fans alike, this version of Alice is shrewder than before but still has her curiosity and naivety, and she undergoes a firm emotional arc with plenty of growth. Wonderland itself is a well-described masterpiece, filled with excellent details that blend our old concepts with Ramsey's new and colorful brand of surreal psychology. In what I thought was a unique addition to the narrative, we also get the perspective of Rosamund, Queen of Hearts, which makes for an exciting plot as their two narratives converge. Overall, I would certainly recommend Ever Alice to readers who love the classics and want a high-quality continuation to fall in love with Wonderland all over again.