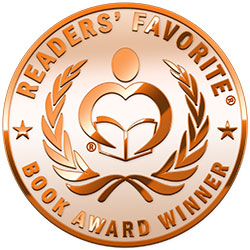 Reviewed by Courtnee Turner Hoyle for Readers' Favorite
In Everyone Is An "Influencer," sub-titled Building A Brand By Engaging The People Who Matter Most, Kelly Keenan draws on business experience and encourages the reader to be honest with employees and potential customers by involving them in growing the business, shifting the focus from an external view to an internal perspective of the company and its products. The three Ps--positive, powerful, and purposeful--are woven into every aspect of the book, illustrating the reason that the word combination is trademarked as a strategy for success.

Kelly Keenan has revealed many obvious secrets to help business owners propel their businesses and products into the future. The idea of celebrating a business instead of telling others about it is new to me, but I understand the need to pull people into the success of a product by making them feel as if they had a part in it. The writing is clear and informative, offering the reader an easy understanding of the concisely explained concepts. Some of the examples were undeniably valuable and organic. For instance, when comparing influential employees to musicians, the author suggests that allowing an employee to add flair to a decision was much the same as letting a musician interpret a piece of music in their own style. I like the idea of shifting the narrative to one where the business owner encourages customers to feel a bond with the business, product, or leader to inspire loyalty. Keenan's success stories demonstrate true expertise, and I'd encourage anyone interested in improving their product or business to read Everyone Is An "Influencer"!