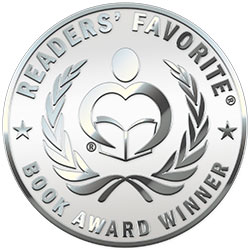 Reviewed by Rebecca S Winner for Readers' Favorite
Evie: Pendleton Petticoats by Shanna Hatfield takes place in Oregon in 1913. Flynn Elliott thinks that courting and falling in love are "sentimental claptrap." However, soon Flynn meets and is fascinated by Evie, whom he first thinks must be an "astounding figment of his imagination" or a "free-spirited fairy." Flynn is a landscape architect, designing the yards for well-to-do customers. One of those customers has an employee, Evie, a nanny for his children. Evie happens to be the young lady who got Flynn's attention. Since the parents of the children are not interested in their offspring, Evie is their substitute mother. Due to the landscaping job, Flynn sees Evie frequently for a few weeks. But Flynn thinks he should resist love since it might take him away from his profession. But he has time to be a matchmaker for his sister, Clarice.

Evie: Pendleton Petticoats by Shanna Hatfield is the second book I have read by this author. I love the way Evie mothers the children. I enjoyed the relationship between brother and sister Flynn and Clarice, who both thought they did not have time for a life of their own because the other needed them. I was so glad the situation between the parents and their children was rectified. The author includes interesting historical facts about the area. I enjoyed getting to know the people of Pendleton, Oregon, who are fascinating characters and supportive of each other. I think Flynn's profession is fascinating, making the plot unique. This is an author I am glad to have found, and I intend to read more books by her.