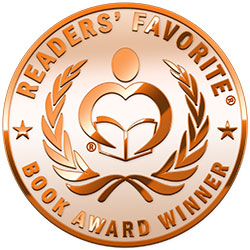 Reviewed by Alyssa Elmore for Readers' Favorite
What would you do if you suddenly found a key to the mystery surrounding your famous grandmother's death? Fallen Star by Allison Morse is a breathtaking murder mystery set in the 1970s. Kate Bloom has been living in the stunning Gloria Reardon's shadow her whole life. As a young teen, Kate found herself in danger because she looked nearly identical to the beautiful 1940s starlet. For Kate, looking like her grandmother is more of a curse than a blessing. Especially since Kate only knows her from the Silver Screen; Gloria was murdered in 1941. Although Gloria's murder happened over thirty years ago, it has tainted Kate's entire life, leaving Kate abandoned and neglected. When her mother dies, Kate's life takes an unexpectedly new and terrifying direction. As answers to a case buried decades ago start to come to light, Kate is determined to find peace for Gloria finally. But at what price? As Kate uncovers the circumstances surrounding Gloria's horrific death, she feels like she is losing a little more of her identity. Will Kate be able to remove the dark cloud that has haunted her family for so long? Or will the past repeat itself? Will she be the next victim?

Fallen Star by Allison Morse is a brilliantly spun murder mystery with intense psychological thriller undertones and a hint of the paranormal. This book is masterfully written from page one to the exciting conclusion. The characters are well-defined and the red herrings cleverly executed. Having grown up reading Phyllis A. Whitney's novels, I am no stranger to stories with psychological twists. This book had me on the edge of my seat! I love how the characters grow as the story progresses, and the ending was a surprise! Written in form with Phyllis Whitney and Emilie Loring, this book was so enthralling. I was completely immersed in the story's world of extremes: the Silver Screen and beatniks. The main character's ability to move past traumatic event years later was inspiring, and the author did a fantastic job portraying the characteristics of such a victim. I would highly recommend this book to those over eighteen as there were a few adult elements (drug usage and a near-rape) that may not be suitable for younger readers.