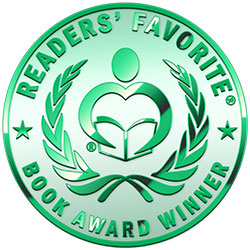 Reviewed by Dianna Skowera for Readers' Favorite
"Fealty" by Rowena Portch is the tale of a modern day fantastical world within our own that crosses the plains of multiple genres. Rae, born with the misfortune of highly sought after powers, is the daughter of Drake, the powerful and cruel clan leader of the Shadows. As Rae's impending arranged union to a wealthy Shadow member approaches, one man realizes he can't let her suffer any more of the unspeakable abuse that the women of the Shadow clan endure. Seth, the future leader of an opposing clan, has watched enough from afar of the pain endured by Rae, a woman who for all intents and purposes should be his enemy due to lineage and bitter histories. Seth and Rae break traditions and ago old cultural norms by refusing to accept what their natures view as injustice and become ensnared in a volatile clash between two clans with powers as strong as their hatred for each other. The most plausible fantasy elements you will read today will have you looking over your shoulder after this jolt of fiction.

Portch introduces and builds character after lovable character in a book full to the gills with admirable faces. "Fealty" sucks you into a surreal world that manifests before your eyes like an enticing history lesson. This story is a modern day "Romeo and Juliet", battles with the intensity of Braveheart, and creatively shames True Blood powers. Don't like fantasy? – Don't fear, you are going on an epic adventure! Like a critical current conflict you are ashamed to have been unaware of "Fealty" transforming fantasy to impending reality. A chilling race through drama, action, comedy, and romance, all cleverly buckled in for the same tumultuous ride.