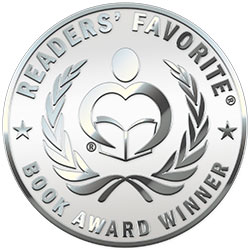 Reviewed by Daria White for Readers' Favorite
Forever Mine by Aimee Martin tells the story of Blake Thompson and Kellina McDonald. Blake's past has left him heartbroken, and a former abusive marriage has Kellina wanting a better life for her and her young daughter, Gracie. While Kellina trusts God to keep her and her daughter safe, Blake wants nothing to do with God. He has his reasons and he's so closed off that Kellina decides to reach out to help him. What's the problem? Blake doesn't want help. He doesn't want to change. Most importantly, he doesn't want to open his heart to anyone. The problem is that his willpower is no match for the determined Kellina. Even when he meets her daughter, he's immediately taken with little Gracie, who brings the headstrong cowboy to his knees. Literally. As Blake gets to know Kellina and her daughter, he discovers he does want something more. The question is, does he have the courage to do it? Also, is Kellina ready for a man like Blake? She's suffering from a past too.

I have one word for Aimee Martin's Forever Mine; awesome! This book needs to be turned into a movie. Seriously. It literally has everything in it from faith to suspense, and everything else in between. I could not put it down once I started reading. I loved the character development of both Kellina and Blake. We start out with them both guarded, with the author beautifully writing their journey towards each other. Blake's vulnerabilities, in my opinion, are the most heart wrenching. I could tell he truly wanted to be free from his past, and Kellina is there to help him through it. He knows he can't do it alone, so he has to come to terms with God. Overall, both Kellina and Blake see what God is doing. They realize that He's bringing them together, but it's up to them to make the final choice. On the other hand, someone else in the mix doesn't want these two together. This twist in the story had me even more on edge and wondering what was going to happen next. I truly loved this story and I think others will too. Again, awesome!