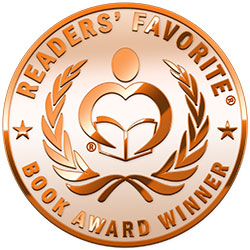 Reviewed by Manik Chaturmutha for Readers' Favorite
Leah Busboom's Forever You is the twelfth book in the Connor Brother series. Laci Vandervolt is a famous country singer who travels in time from 2021 to 1855 when a storm rolls her out from her concert. Laci needs to deal with this perplexing situation and adapt to her 1855 life. There she meets Mathew Peterson. Over time, they develop a connection and fall in love. But Laci is unhappy and longs to return to her original life. She thinks that life in the 1800s is too complex, and she cannot survive it. Mathew senses her unhappiness and decides to help her return to the future. Forever You is the story of Laci traveling in time and that of Mathew, who breaks all the chains of time to reach out to his love.

Forever You is a touching time travel romance. The world setting in the 1850s was well crafted. Minor details like the food, clothing and inconveniences added authenticity to the story and made it easy to imagine. The instance where Mathew and Laci meet each other was hilarious. Their frustration was visible in the dialogues as it provided a touch that aligns with the overall plot. Glints of humor have been dropped in throughout the book and made it an absolute page-turner. Though Mathew and Laci's unexpressed love was sometimes frustrating, it was also powerful and helped me connect with their romance. Leah Busboom has beautifully expressed the emotions and made the story painfully beautiful. Also, the fact that Laci adapts to her surroundings and is eager to learn how to work through the chores is fascinating as it shows that she won't live as a burden. All-inclusive, Forever You is a perfect blend of historical and contemporary romance. It embarks on a glorious journey and keeps the reader's curiosity piqued. I would definitely recommend it to readers who love emotional romance novels and are fascinated by time travel stories.