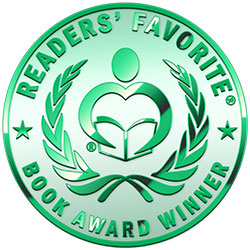 Reviewed by Liz Konkel for Readers' Favorite
Forged in Shadow by Megan Haskell is the first book in The War of the Nine Faerie Realms series. Curuthannor's dreams don't align with his family as he would rather forge weapons than hunt and turned the act of forging into his purpose. When the king arrives with a request, searching for a special sword made of iron, Curuthannor receives an opportunity that could change everything. The opportunity takes him on a journey to the goblin mines of the Shadow Realm. This allows Curuthannor to venture away from his family and make a name for himself that's all his own. He doesn't expect to encounter others with their own agendas, which land up with him being accused of a crime he didn't commit and facing the wrath of the Shadow King. Elsewhere, Lhewen's thrilled to receive the chance to be the handmaiden to the princess until she's whisked along to the Shadow Realm where the princess's true plans leave Lhewen alone and searching for a way out.

Megan Haskell delivers an epic adventure with a story that comes to life through a truly detailed and amazing world which introduces you to the Nine Realms. The vivid world is explored through well-rounded characters, both primary and secondary, whose journeys are full of action, purpose, and adventure. Curuthannor's journey is at the center of the plot as he takes a chance on his dream and is driven by his desire to prove himself. The adventure gives him a real opportunity to use the weapons he's long since forged when he faces the true danger of the Shadow Realm. His journey has all the elements of an epic quest explored through a riveting plot that goes from someone with a dream to accusations that push him to fight for his life. The various characters all find themselves on the same quest as each is playing a different part in the grander plot of king against king and the search for a sword. Forged in Shadow serves as a great introduction into epic fantasy for younger ages and an addictive getaway for adults in a plot filled with magic and adventure that is complex and entertaining.