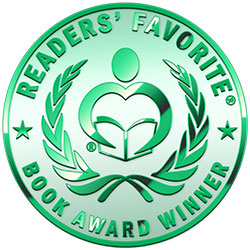 Reviewed by Anne-Marie Reynolds for Readers' Favorite
Good Money Gone by Richard Kilborn and Mario Acevedo is an adventurous tale of greed and loss. Steven Mackay wants to start a new life, a life of easy money and fast ambitions. He heads to Panama where he is drawn into working for an investment fund – a fund that he is about to find out isn't quite what it seems. With money pouring into his account in a seemingly never-ending flow, Mackay is happy that he has made the right choice. Until it all goes wrong. Suddenly he discovers that he is a very small fish in a vast Ponzi scheme, a conspiracy that has far-reaching effects for everyone involved, especially the clients. For Mackay, the race is on. He has to save his own skin as well as that of his clients before the whole thing comes tumbling to the ground, crushed by greed and investigations into the scheme. It doesn't take him long to realize that what he thought was a good thing was, in actual fact, nothing more than Good Money Gone.

Good Money Gone by Richard Kilborn and Mario Acevedo is a romping good read. It has everything you could possibly want in a great read – action, greed, sex, money, and fun. This is a very cleverly written story, with a fantastic plot line and characters that were clearly written to suit the story. The development of both the characters and the story is good, leaving you in no doubt as to what is happening and who is doing what to whom. The book takes readers on a tour of the shady world of finance, of how innocent people are drawn in and conned of their hard earned money. It is an eye-opener, a story that has more than an ounce of truth to it, and has been well researched. It would make a great film and I guarantee that anyone who picks this book up will not put it down until the last page is turned.