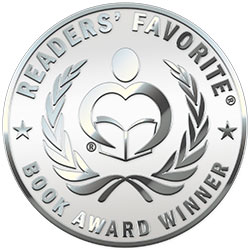 Reviewed by Vernita Naylor for Readers' Favorite
What are some of the best things to do when you have a loved one that's either experiencing dementia or Alzheimer's? As the population is changing, people are living longer. According to the Alzheimer's Association: "By mid-century, the number of Americans age 65 and older with Alzheimer's dementia may grow to 13.8 million. This represents a steep increase from the estimated 5.8 million Americans age 65 and older who have Alzheimer's dementia today." In the beautiful illustrated children's book Grandma, It's Me! A Children's Book about Dementia by Y. Y. Chan reflects the warmth, patience, kindness, and beauty of caring for a loved one battling dementia. While this book is based upon Chan's life with her grandmother who passed at the age of 95, it also gives a face, presence and exposure of the struggles plaguing this country. Dementia is quickly becoming one of the top five leading causes of death within the U.S. This book offers so many wonders in learning about the journey of loved ones living with dementia or Alzheimer's and those who care for them. This book is interactive because children are asked to reflect, perform activities, learn about dementia and Alzheimer's, and understand the connection between music and memories.

I was able to personally connect with Grandma, It's Me! by Y. Y. Chan because I've had six aunts that lived in a state of dementia for over ten years. To watch my cousins relocate either themselves or their mother to personally care for them for at least a decade helped me to learn and understand the essence of caregiving that was required of me to care for my father as he morphed into another person. Since dementia and Alzheimer's is occurring in many homes, children need to have the tools and a better understanding of what is happening right before their eyes. It was difficult for me as an adult and it can become tiring as Riley witnessed, but with helping her grandma to tap into music, photos, and sharing other memories, this journey can become a beautiful experience. I loved this book and highly recommend it for young and old alike.