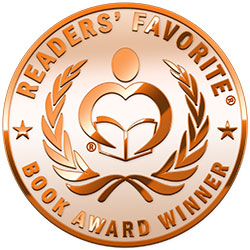 Reviewed by Grant Leishman for Readers' Favorite
His Garden: Conversations with a Serial Killer by Anne K. Howard takes us inside the mind of a serial killer. In just a few short months in small-town Connecticut, seven people went missing and one man, William Devin Howell, better known as Bill, knew exactly what had happened to them. Howard struck up a relationship with Howell for the purposes of this book whilst he was already serving time for the murder of one of the seven victims. Initially treated with suspicion by Howell, Howard was eventually able to win over the killer's trust to the point where Howell thought of her as a friend. He had promised Howard he would "tell all" once his trial was completed. When he decided to plead guilty to the remaining six murders, he openly confessed everything to the author and attempted to describe and justify his reasons for killing the six women and one man, most of whom were drug-addicted prostitutes at the time of their murders. In a series of letters, telephone calls and face-to-face meetings (through prison plexi-glass), Howard has managed to capture the essence of this man's/monster's need and desire to kill and yet, like us readers, she remains perplexed.

This is the first "True-Life" murder story I have read and Anne K. Howard has painted a picture of a complex and strangely normal person who somehow managed to turn into a monster killer who would become Connecticut's most prolific serial killer. Particularly fascinating for me was that Howell didn't really seem to fit the profile of a serial killer. He certainly wasn't a loner and was both gregarious and well-liked outside of his predilection for picking up prostitutes for sex and then sometime raping and murdering them. In many ways Howell portrayed himself as a loveable rogue, which the author seemed to reinforce. Yes, he was a drifter and a drinker, but everyone who knew him appeared to have a few good words to say about him. This story was no doubt the author's attempt to reconcile William Howell the happy-go-lucky drifter with William Howell the raping, murdering monster, he clearly was. At times the story is hard to read, especially the effects of Howell's crimes on the families of the victims, something Howell still fails to realize, but it is riveting stuff and helps us to answer, in some small way, the question of what makes a monster? This is an excellent read and one I highly recommend.