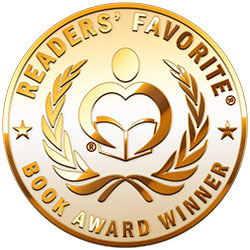 Reviewed by Suzanne Cowles for Readers' Favorite
How Do I Keep My Employees Motivated? The Practice of Empathy-Based Management by George Langelett, PhD is a brilliant play-by-play book for business managers. Organized into five easily digested chapters, the in-depth book also comes with a summary of the overarching concept, daily worksheets and an extensive suggested reading list. Dr. Langelett, an experienced college professor of management and economics, explores a new paradigm to manage employee behavior based on the neuroscience of the brain. At the core of his thesis is "empathy," a skill that everyone has which can be used to motivate an employee's ethical decision-making through shared trust. The old system of monetary rewards only fosters a short-term gain in changed behavior. Personally connecting with the emotional side of the brain and making a person feel accepted and understood is the only way to win staff loyalty. Other topics examined are: the benefit of consequences versus punishment, fostering hope in an environment to maintain motivation, giving undivided attention and controlling body language. The remainder of the guide focuses on the proper responses to work-related situations to defuse the fight-or-flight response, which produces stress.

While there are shelves full of managerial books on the market, Dr. Langelett provides just the right combination of scientific research to support his original thesis. I especially enjoyed his focus on treating employees like people rather than machines. Many of the personal examples given to illustrate ideas were touching. The top-notch book presentation format and professional editing quality were visible throughout, as were the importance of the subject matter to the author and care for minute details. This excellent manual is a must-have reference for anyone who routinely manages staff and needs a better way to increase productivity with lasting results.