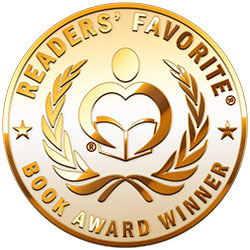 Reviewed by Christian Sia for Readers' Favorite
I Am Another You: A Journey to Powerful Breakthroughs by Priya Kumar resonated with me and I particularly loved the message and the simplicity with which it is communicated. This book contains the author's journey towards enlightenment and offers lessons she learned from that spiritual odyssey and answers to the questions that haunt the human spirit. The book discusses themes like inner freedom, true personal growth, the deeper sense of personhood, the meaning of life, purpose, and a lot more. In a storytelling style that grips the reader and provides entertainment, motivational speaker and bestselling author Priya Kumar shares strong insights from a unique experience, one that brought her home to herself.

The book starts with an introduction to the author's experience with the natives of the Netherlands along with fourth-generation shamans, members of an ancient tribe who practice spiritual processes for their evolution and freedom. For close to a month, she partook in their rituals and learned lessons that transformed her life and that will enrich the lives of her readers. The writing is beautiful and I enjoyed the author's ability to translate a sophisticated experience into one that readers can easily understand, exploring the heart and using a language that speaks of universal reality, something that everyone can easily relate to. I Am Another You: A Journey to Powerful Breakthroughs is a jewel for readers who want to honestly confront themselves and find answers to the most important questions about their life. It is a very inspiring read.