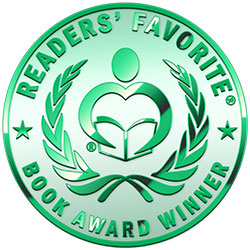 Reviewed by K.C. Finn for Readers' Favorite
I, Jetebais is a work of Christian fiction by author Robert Martin Bishop. Focusing on the deep philosophical questions that plague mankind about the nature of good and evil, the story kicks into gear with central character Jetebais's descent from Heaven. The story develops into an overall world view focusing especially on the leaders of mankind who we expect to be pillars of good in the community, along with the grim reality that this is not always the case. The influence of evil on humanity points out the modern human race's central flaws, prompting a debate about forgiveness and the power of Satan.

Robert Martin Bishop writes exceedingly well with a complex and literary vocabulary that will appeal to select audiences searching for an intellectual read. I believe it would also be highly beneficial for readers to be more familiar with the dogma of Christianity and the Bible because there are numerous references that would be more rewarding to the story if they are understood in a biblical context. That said, I found that I was still able to enjoy the central story line and the questions it raised about human nature, and especially the temptation of evil in the corruptions of politicians and other important leaders of the world. I, Jetebais is much more a considered work than a character or plot-driven piece, but the winding story line definitely results in a fascinating and unexpected conclusion that's well worth reading to reach. Overall, I, Jetebais is a worthy read for its intended audience.