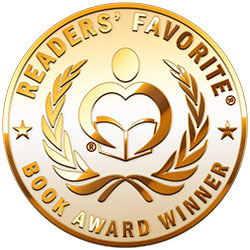 Reviewed by Tracy A. Fischer for Readers' Favorite
Whew! Can you say steamy? I certainly can after finishing the recently released book by author E.B. Walters, Impulse, the first volume in the Infinitus Billionaire series. Follow the story of the incredibly sexy billionaire Lex Fitzgerald, playboy extraordinaire, but also solid head of his family. When he meets the spunky and gorgeous Jillian Finnegan, things may never be quite the same for him. Meeting his match, both in business and in life, Lex tries to get the lovely woman, who has both a potty mouth and quite an interesting family, to give him what he wants. But for a man who's always gotten what he wanted and easily, he just might find that Jillian is unattainable. And that might make him want her even more.

Hot, hot, hot! That's definitely the way I can describe Impulse. Author E.B. Walters has done a fantastic job in writing a fun, sexy, exciting, funny and very intriguing read that will absolutely keep you turning the pages from start to finish. In fact, the best piece of advice I can give to any reader who picks up this book is to make sure they have enough time to read the whole thing, because once they start it, they simply will not want to put it down. Any reader who enjoys romance with a definite amount of sexiness and steaminess will love Impulse. I am pleased to recommend this book and am very much looking forward to reading another book by E.B. Walters as soon as I can!