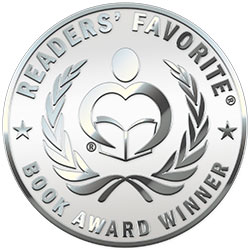 Reviewed by Liz Konkel for Readers' Favorite
Killing with Kings by Lois Lavrisa is the fourth book in the Georgia Coast Cozy Mysteries and, as with previous books, this can be read as a standalone. Jose thought he had his hands full with the new rookie on the bomb squad, but then a fellow officer dies during a poker game. When his friend is the leading suspect, Jose takes up the investigation for himself to find the truth. With the rookie determined to help and his closest friends eager to lend a hand, Jose knows it's just a matter of time before he finds the killer or before the killer finds him.

The other books don't have to be read in order to be able to understand the plot and you can easily immerse yourself in the mystery. Those who have read previous installments will have fun seeing their favorite characters again and will take note of a few references to previous mysteries. Jose feels like he's leading two lives: one with his closest friends who know everything about him and one as a cop where he constantly keeps a secret. Having only come out to his friends and sisters, Jose is torn between the two sides of himself. Lois Lavrisa weaves Jose's fear of coming out to his fellow officers into his journey as he works through the fear that telling them will change how they view and respect him. His investigation pits him against his fellow officers but he never wavers in his mission to find the truth.

Assisting him along the way are his closest friends who can be recognized as the main sleuths of the previous books: Bezu, Annie Mae, and Cat. They're three supportive and encouraging friends who stick by him through every moment and every part of his life. They also factor into the mystery throughout with each playing a part in some way or another. The dynamic between Jose and the rookie Nowak provides humor as Jose is a more experienced cop and is driven while she's brash and tends to jump the gun. The differences in their personalities tend to create a fun banter between them but Jose takes the place of a role model for her. Killing with Kings is a mystery with charming characters, an endearing voice, plenty of humor, and a journey of self.