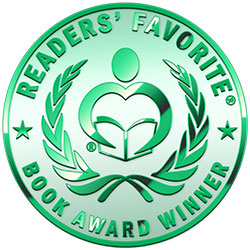 Reviewed by Rylanne Burdette for Readers' Favorite
The stakes are raised in the sequel to King of Beasts by Diana A. Hicks as Caterina and Rex must fight against the odds to be together. A month has passed since the ending of the first book, and Caterina and Rex have not seen each other. When they finally reunite, Rex opens up about a deal her father made years and years ago, a deal that may change Caterina's life. She loves Rex but doesn't want to hurt her father in any way, although he has been against Rex and the Society for a long time. Rex and Caterina must learn to love and trust each other wholeheartedly, but someone of great power is determined to stand in their way and keep them from following their hearts.

King of Beasts, Book 2 is a great conclusion to Caterina and Rex's story. I loved the chemistry between the two main characters and getting to read from both of their perspectives in the rotating points of view really allowed me to better understand them. This book had even more action and steam than the first in the series, and I was on the edge of my seat the entire time I was reading. Diana A. Hicks does a great job of combining romance with action and suspense, which I really enjoyed. Mafia romances are often some of my favorites in the genre, and this book did not disappoint at all. If you aren't comfortable with heavy steam, this may not be for you, but other than that, I would most certainly recommend checking out the King of Beasts duology by Diana A. Hicks!