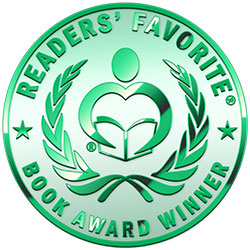 Reviewed by Debjani Ghosh for Readers' Favorite
A motley crew of characters, consisting of an archaeologist, Max, his best friend, Axel, a young Mayan sporting a skateboard, Bembe, and Isabel, a Spanish beauty, is out to find the lost crystal of Ahrum. It is rumored to possess the capability of restoring the long-lost Mayan Empire. However, an evil, delusional man, Estrada, desperately seeks the crystal too for his nefarious ends. Will Max and company succeed in their endeavor? Read Mayan Shadows: The Crystals of Ahrum by Craig A. Hart and S. J. Varengo to find out.

Mayan Shadows by Craig A. Hart and S. J. Varengo is a fast-paced, action-packed adventure tale. Not a single page is devoid of action. It has a gripping beginning and sets the tone for the entire book. Thanks to the duo's visually descriptive writing, it felt as if I was the one on the treasure hunt, trudging through the jungles of Guatemala. The book also has bits of romance. Moreover, I liked all the characters but Max and Bembe were my favorites. I liked Max's fearless attitude. Despite several obstacles in the way, he never grew morose and kept on hunting for the treasure, albeit with help from his friends. On the other hand, Bembe's funny antics injected humor into the story. Further, the dialogs between the characters pack a lot of punch and wit. Overall, I enjoyed reading this adventurous story set in Guatemala. I recommend this book to lovers of the action/adventure genre.