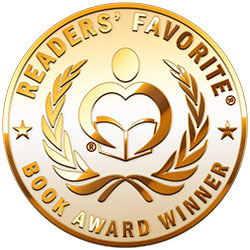 Reviewed by Liz Konkel for Readers' Favorite
Media Writer's Handbook: A Guide to Common Writing and Editing Problems by George T. Arnold focuses on various ways to make your writing stronger and is aimed at impatient people. The first part of the guide provides easy tips for improving your writing and speaking skills. This fact-checking tool is an ideal resource that includes words often confused with each other, tips for avoiding wordiness, and understanding trite expressions. Part two covers the required rules to keep in mind when reviewing your writing, while part three looks at punctuation. Part four is a quick go-to reference for spelling and vocabulary. The guide also includes a table of contents, index, and cross-references with several examples, and examples on syntax.

George T. Arnold aims this resource at writers, students, teachers, and professionals by creating a guide for fact-checking your writing. The goal is to improve writing and guide people on how to self-edit through tips, sentence structure, and common mistakes. The guide is well organized and includes easy-to-follow sections that will immediately help to improve how you write. Each part includes various tasks such as what to omit, avoiding the use of talking inanimate objects, and tips for being cautious with word choice. Arnold provides sections that teach how to find your own writing mistakes and how to spot common flubs which include obvious mistakes, wordiness, and imprecise word choices. This media writer's handbook covers every aspect of writing and serves as a teaching tool and a reminder for every professional to remember correct plurals and to be on the lookout for pretentious language, jargon, and cliches. Arnold features a rundown of the basics such as pronouns, noun-pronoun agreement, verbs, subject-verb agreement, adjectives, and adverbs.

This resource will make you feel more confident in your writing, whether for a business proposal, e-mail, novel, lesson plan, or media. Media Writer's Handbook is a resource that focuses on common mistakes and mistakes you may not even know you're making. This guide will quickly become your best friend and go-to resource to strengthen your writing.