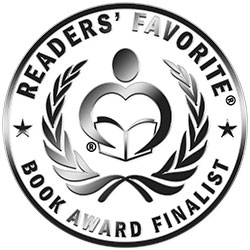 Reviewed by K.C. Finn for Readers' Favorite
Memoirs of a Transferable Soul is a work of curious and intriguing literary fiction by author W. Town Andrews. Fictionalized in part from strange experiences of a real-life figure, the plot focuses on a dying man who discovers a method of survival by inhabiting others when their souls have departed. Separating his soul and taking this wandering course sets the narrator on the path of necessity, for he must continue to dance with the dead and near dying in order to maintain his own newfound strength. This 'danse macabre' leads him into a new secret life, with much to learn about life, death, and mysteries beyond it all.

Literary in its purest form, the considerations about death, medicine and the nature of the terminal are almost spine-chilling in their creation by author W. Town Andrews. There is a definite talent for atmospheric creation, both when the strange journeys are made and in the overall journey of the narrator himself, leading to important questions which are sure to haunt readers long after the experience of the novel is over. The plot, as such, is a series of episodes which take a strange narrative twist and turn, bringing readers along with such immersion that you almost begin to believe that you are the one doing the inhabiting, melding narrator and reader into one for the experience. Strange, although perhaps not for all literary fans, this work is certainly amazing and incredible in conception and execution, making Memoirs of a Transferable Soul a highly recommended read.