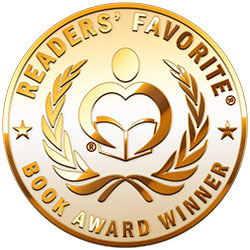 Reviewed by K.C. Finn for Readers' Favorite
Mission: Repair is a work of fiction in the military genre and serves as the latest installment in the Rise Again Warriors series. It is aimed at the mature reading audience and was penned by author Stacy Eaton. The book follows Sergeant Brady Vanover as he struggles to recover from PTSD after being sent home from deployment after being injured. As he tries to come to terms with the loss of his career with the support of his family, his descent into addiction only serves to make life worse, but with the help of the Rise Again Warrior group he may stand a fighting chance of living a happy life once again.

This book quickly established itself as one of those important pieces of literature that shine an understanding and sympathetic light on an important issue that gets swept aside too easily; the trauma experienced by soldiers upon returning home. Brady is depicted with an honesty that is both brutal and heartfelt in equal measure, with author Stacy Eaton pulling no punches about the downward spiral that men in his position so easily find themselves in. This stark realism is contrasted beautifully by the themes of hope and optimism for the future that are present throughout this series, and Mission: Repair continues this tradition by beautifully presenting the idea that a future with peace, happiness, and recovery is possible through effort. Overall, Mission: Repair is a wonderful telling of one man's story to stop being a soldier and start being a husband and father once again. I recommend this book to all.