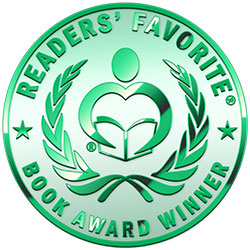 Reviewed by Mamta Madhavan for Readers' Favorite
It is the first day of the summer vacation and twins Chip and Caroline run to the church playground. Chip is missing their parents but happy to be at Palmetto Island with their grandparents. At the playground, they meet Billy and they spend some time chatting. Billy tells them they can see the whole island if they go up to the bell tower. Once they reach the bell tower, Chip pulls the rope hard and the large bronze bell goes BONG, BONG, BONG. The story takes a new turn after that. Instead of the playground, the children find themselves back in time in Bethlehem. They decide to explore the town and they remember that they had learned about Jesus' birth in Sunday School. They are excited because they are in the Christmas story from the Bible, which is one of the most wonderful stories in the whole world. Let's read on, not only to discover if Billy, Chip, and Caroline make it back to Palmetto Island but also to learn the real story of Christmas.

Mystery In Bethlehem by Cole Blumer and Susanne Blumer beautifully captures the essence and story of Christmas in a very unique and interesting way that will pull readers into the story. The black and white sketches are wonderful and bring the characters and the story alive. This book is the best way to tell children the story of Christmas without making them bored, and it can also be used in Bible classes and school classrooms, especially during the Christmas season. It is a good book to give as a Christmas gift for children. I like the author's idea of weaving adventure and a real story together and making it entertaining for children, telling them stories from the Bible in an engaging way.