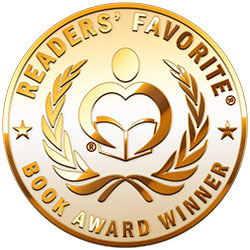 Reviewed by Anne Boiling for Readers' Favorite
Calvert Hart was fascinated with Naomi Atkins from the moment he heard her laughter. The red haired beauty with turquoise colored eyes captivated him. Unfortunately for him, her parents considered him worthless. His parents were not any happier but love won out and the two eloped. They had been married months before revealing their secret.

Cal and Naomi made a meager home for themselves on his family's farm in Missouri. They were happy until the war intruded on their lives. The land was worn out, the soldier burned everything in sight and the jayhawkers stole what they could. Time had come for the couple to move on. They were going west to the Arizona Territory. The couple packed all they owned and made the long trek.

Naomi proved she was made of tough stuff. She survived and thrived despite hardship of the era and the territory.

This is one of the best books I've read in a long time. I loved Namoi's spunk.