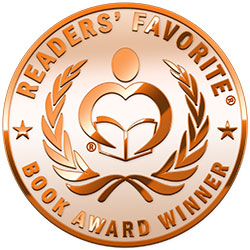 Reviewed by Pikasho Deka for Readers' Favorite
Northern Hunt is the second installment of Daniel Greene's Northern Wolf series about the American Civil War. After a string of heavy losses, General Kilpatrick is determined to register a famous win and revitalize his stagnant political career. He gets the perfect opportunity when Captain John Yates of 3rd Ohio Infantry arrives at the Union camp near Stevensburg, Virginia, alongside his companion Martin, with tales of inhuman treatment of Union prisoners of war at the hands of Confederate soldiers inside Libby prison. He orders Colonel Ulric Dahlgren to plan an audacious attack on Richmond and gives him a letter permitting him to assassinate Jefferson Davis. Dahlgren takes command of the 13th Michigan, where Johannes Wolf and his comrades find themselves amid a war that offers little glory or riches but plenty of bloodshed.

Northern Hunt recounts the events leading up to the raid of Richmond during the Civil War. Author Daniel Greene never shies away from showcasing the brutal realities of war, painting a grim, gritty, and bloody portrait that feels realistic and tragic in equal measure. The narrative is well-paced, and the plot is filled with twists and turns. Historical personages and events are seamlessly woven into the story, giving it an added sense of depth and complexity. Wolf's experiences with his comrades during the raid provide an accurate portrayal of the impact of war on common citizens. The action sequences are bloody and visceral and vividly described. If you enjoy historical fiction, Northern Hunt is the book for you.