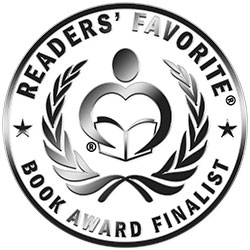 Reviewed by Jamie Michele for Readers' Favorite
Of Blood And Fire by Ryan Cahill is high fantasy fiction and the first full-length novel in The Bound and The Broken series, with a prequel companion novella called The Fall, and book two in the series, Of Darkness and Light, already released. A young villager named Calen Bryer embarks on a coming of age quest called The Proving with his two best mates, Dann Pimm and Rist Havel. The outcome is successful but The Hunt is also remarkable in a most unexpected way: an encounter with a beast thought long-gone that re-merges. The three young men are soon unexpectedly ripped from village life and thrust into a rebellion; a journey where the world around them expands and contracts with mystery and magic, a dragon, and the unfolding of Calen's destiny as a Draleid for the sake of all Epheria.

Starting a new fantasy series requires a massive amount of trust from a reader. The components have to be executed to near perfection; what world was built, the backstory, the magic structure, and the ways of its realm. Ryan Cahill accomplishes this in Of Blood And Fire. All of the pieces fit together beautifully and a story emerges that promises a journey of our own. Calen, Dann, and Rist are all fully-fleshed characters with their own arcs, but together they grow and fight and secure some hard-won lessons in a transition from boy-to-man that makes The Proving look awfully pale. There's a dragon! I promised I'd refrain from screaming this in the first two sentences but now: THERE'S A DRAGON! There is also a parallel story with Calen's sister who is coming to terms with her own choices and the danger of her own arc, with nominal point of view shifts that permit a broader spectrum beyond Calen and co. This is a wonderful first read and I am excited to see where we are taken next.