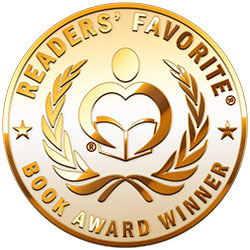 Reviewed by Rabia Tanveer for Readers' Favorite
Oliver and Jumpy by Werner Stejskal is a collection of stories for children. The stories are about a cool cat named Oliver and his kangaroo friend, Jumpy. They go on different adventures together and have lots of fun. This illustrated book tells three fun stories: "Who Am I?", "Up the Tree" and "Moon Crystal." All of them describe the adventures of Oliver as he tries to figure out what is happening and what should he do. All three stories pose a different challenge, but Oliver is brave and strong and he is not afraid to climb a really big tree or go to the moon to bring back moon crystals. So hop along and join Oliver and Jumpy on their adventures because you will thoroughly enjoy them.

I am an adult and I loved this storybook. I had forgotten how cool it was to read books with pictures in them. This particular book was well illustrated and had really adorable pictures to go with every scene. Oliver reminded me of Tom from Tom and Jerry, maybe because he is a tomcat. Or it could be the fact that he is charming, strong, brave and ready to tackle a new adventure. Werner Stejskal wrote the stories beautifully and simply. The illustrators did an amazing job in capturing the essence of Oliver and Jumpy. It would be a great book to read to kids. I would definitely settle in with my niece, snuggle under the covers, and read the book with her.