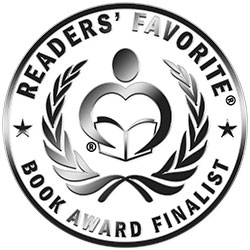 Reviewed by Maria Victoria Beltran for Readers' Favorite
On the Bank of the Chippewa: An Evocative Saga of a Midwestern Family by Steven Lomske is a captivating family story set in the tumultuous mid-1900s. Beneath a family saga of heroism, three generations of the Mertz family live on a Michigan farmland by the flow of the Chippewa River. This is a coming-of-age story as the author shows readers everyday farm life and gives them a glimpse of what the characters heard, smelled, tasted, and felt. Brothers Paul, Steven, and Gus--with their parents and grandparents--toil on the farm and hunt together until they grow up, fall in love, and choose completely different paths in life. The truth about their family legacy unravels toward the end of the narrative as the brothers struggle to keep their filial bond together.

Steve Lomske's On the Bank of the Chippewa is a moving family saga narrated from the point of view of Steven Mertz. It explores the lives of three generations of men in a family of farmers from the uncertainties of the First and Second World Wars to the chaos of the Vietnam War in the United States. Moving seamlessly between the past and the present, author Steve Lomske successfully explores the emotional and physical landscape of war and the pains and joys of growing up in a rural setting. The central theme of this narrative, however, is the ties that bind a family together and it is a moving read. I highly recommend this book!