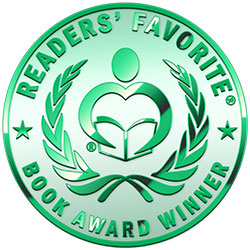 Reviewed by Emily-Jane Hills Orford for Readers' Favorite
Our Mothers, Our Daughters by Candace Gish reminds us that the relationship shared between mother and daughter is deep. It's not always positive, but it defines the identity of both mother and daughter and the way that the world sees them. We grow together and learn together and, for better or worse, we create ourselves in the image of the other. It's like a road trip, one that takes many dips and turns and leads us, hopefully, to a positive and pre-destined place. As Jacqueline Biollo writes in her story, Alethea, "Metaphorically, road trips, like relationships, can be expensive. They take time and energy to foster. But with some planning, we can successfully navigate the road ahead and avoid some bumps along the way. Relationships can be adventurous and advantageous to exploring new things, building confidence, and making memories." Simply put, life and relationships are journeys we must take that will lead us to places unknown.

Candace Gish's book, Our Mothers, Our Daughters, is an anthology of stories honoring the mother-daughter dynamic. This book is part of the Divas That Care Collection, bringing together the positive and the negative (and the most loving and challenging) connections that define who we are. The stories feature three distinct themes: Connection, Inner Self, and Unconditional Love. The accounts are meant to inspire all of us mothers and daughters as we embark on the mission of bonding and love (or, sadly, the lack thereof). Some of the stories may spark a similar memory in the reader's mother-daughter relationship. The narratives are accompanied by prompts and suggestions to further strengthen, or at least comprehend, the complexity that makes up our own stories. Through the words of other mothers and daughters, this anthology will both inspire and encourage all of us to look deeper into our emotions as we make that poignant, sometimes difficult, journey.