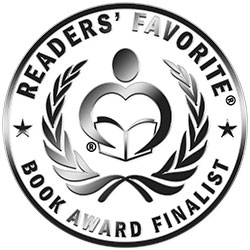 Reviewed by K.C. Finn for Readers' Favorite
Overboard: A psychological suspense thriller is a compelling work of fiction by Ivy Ngeow. It is suitable for the adult reading audience and contains some mature and psychologically challenging subject matter. Our central protagonist Greg finds himself in dire straits when he barely escapes from a deadly shipwreck. Washed up on the Thai coast with no memory, a woman arrives to take him home to London: a wife he doesn't recall marrying. Soon Greg realizes that the new situation he finds himself in isn't right at all, but with extensive injuries, disfigurements, and no voice, how will he escape and reclaim his identity and freedom?

Ivy Ngeow brings such an original concept to the psychological thriller with this low-key masterpiece of suspense, danger, and fear. As someone who lives with physical limitations, I thought the presentation of Greg's injuries and adjusting to the loss of many abilities was poignantly put and highly relatable for those who have had similar experiences and educational for those who haven't. This internal struggle intensified the drama and fear for readers, who are locked in and trapped with Greg as he struggles for freedom. The plot is perfectly paced to match the beats of the drama, with excellent peaks and troughs for silent, fearful contemplation before the next round of action wrenches the drama upward. The dialogue was also realistic, and Greg's own narration and forms of communication were inventive and effective in a story format. Overall, I'd certainly recommend Overboard to fans of emotionally resonant drama and genuinely thrilling suspense fiction.