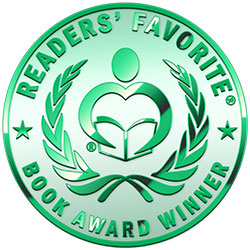 Reviewed by Chris-Jean Clarke for Readers' Favorite
Perfect for Him by Suzanne Jenkins is a very touching story about Harley Jones, a young Staff Nurse who works in the post-anesthesia Recovery Room of her local hospital, discovering that she has Stage IV Inflammatory Breast Cancer. Even though Harley and her family are clued up on the facts regarding her diagnosis and treatment as her husband, mother and older sister also work in the nursing field, nothing can prepare them for coming to terms with the news that Harley is terminally ill.

I love the fact that following the diagnosis Suzanne Jenkins doesn't just have Harley making a 'bucket list' of general things she needs to accomplish for her own self-gain before she dies. Instead, Suzanne Jenkins allows Harley to strive for something that will enable her to feel as though she has a small amount of control over her situation, whilst also giving her peace of mind that she is doing something advantageous to her four daughters and husband's future well-being.

I believe those who read Suzanne Jenkins' Perfect for Him and have, or have had, a family member or friend diagnosed as terminally ill will emphathise with, or relate to Harley and her family on so many different levels. For example, they will be able to relate to feelings of anger towards God, and the medical staff that they are unable to control the situation or outcome; feelings of sadness and grief; understanding the need to find the strength and energy to participate in fun times with their loved ones while still wanting to or needing to make plans for the younger ones' future.