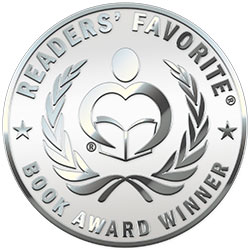 Reviewed by Vincent Dublado for Readers' Favorite
Pieces of Wood by Kenneth James Moore is an intense historical fiction novel that focuses on a real horrifying event that many of us are unaware of. The story is set in 1978. FBI agent Michaelene Westgate and her partner, Steve Donaldson, have been assigned to investigate a series of killings in Chicago. As the death toll of female victims rises, they are about to receive a history lesson in connection to the killings. A former World War 2 veteran recounts how he became a living witness to the Japanese Imperial Army's orders to decimate the female population of their nation's enemies. This order didn't reach the United States as the war ended, but the motivation behind it is still in the hearts and minds of two loyal and fanatic followers of the Rising Sun. Westgate and Donaldson will soon learn that there is more than one killer, and they are trying to re-ignite an old battle plan.

In telling his story, Kenneth James Moore found a way to approach an untold vile scheme that could have been tragic and unimaginable—an idea that he has been able to convey by way of fiction. In this novel, he affirms that good men can triumph over evil. It is a statement that must be demonstrated in the series of grotesque killings or the intent in telling the message loses its meaning. The measure of Moore's resourcefulness and attention to facts is admirable. The novel is haunting and powerful. It is necessary to have obsessive villains in a history-based novel for the hero to put the pieces of the puzzle together. Pieces of Wood gives you an idea of how a diabolical scheme in World War 2 was supposed to operate by showing and not just telling readers. It brought me to tears. Genocide seems to be an evil that accompanies human history. Read this work for the simple reason that we all need a good sense of the past, and we must never ever forget.