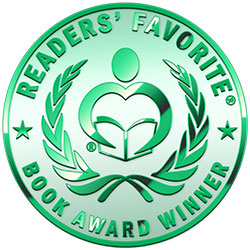 Reviewed by Cassie Widjaja for Readers' Favorite
Quitless: The Power of Persistence in Business and Life by Alinka Rutkowska and several other authors is unlike any other business book on the market. Rather than just giving routine advice, this book undeniably serves as a call to action and inspires budding entrepreneurs or even experienced CEOs to be persistent in their endeavors. Including several strategies for perseverance in the face of overwhelming odds, this book helps you to develop the correct mindset to achieve success both in your life and business. As it is founded on the stories of other wildly successful individuals, this book is reliable.

When I first read Quitless, I fell in love with how each section begins with bits and pieces of one of the authors' life stories. Not only does this serve to help the reader see how practical the advice is in real life, but I also found several new role models, such as Karl Shaikh. Alinka Rutkowska and the other authors do not shy away from difficult topics, such as cruel betrayal by a trusted partner or the never-ending comparison with your peers' lives. The advice given applies to anyone at any stage of their life; hence, this book is relatable. I also greatly appreciated how the authors directly call out several self-destructive habits that everyone experiences in their lives. For anyone looking for a book that will pull you off your sofa and push you to do something productive, this book is a must-read!