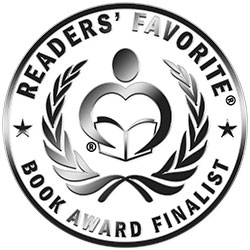 Reviewed by Vernita Naylor for Readers' Favorite
Experiencing a well balanced life is crucial for one's quality of life. In Race Stronger Live Longer! A Physician's Guide to Wellness for Athletes by Mark E. Song, M.D., the author takes exercising to another level. Dr. Mark E. Song is an emergency physician who has been practicing for over 30 years, but he is also a Triathlon competitor. As both a physician and an athlete, he has not only seen a lot in the emergency room, but he himself has experienced a lot as an athlete and has personally seen his competitors, that competed alongside him in several IRONMAN® competitions, suffer. "This book is intended to be a source of information for athletes and for the community at large with the desire to improve their quality of life in the long term," says Dr. Song. He demonstrates how valuable one's approach to exercise and wellness is, from everything that we consume to everything that we do; it all affects the body.

He touches on a wide array of subjects from the food you eat pre and post competition or training; the effects of being dehydrated; the effects of excessive loss of salt and potassium; how important it is to have the proper amount of electrolytes in your system; the truth about supplements; cardiovascular risk factors, including a chapter dedicated to Tips for an IRONMAN® Race for a Lifetime that has useful nuggets for everyone. Dr. Song's Circle of Wellness: Goals, Fitness Plan, Nutrition, Mental Approach and Knowledge outlines some crucial factors to help one become more focused yet create a strategy of attack. Wait, there's more. Dr. Song has an appendix with a wealth of information that can help you in making your competition, exercising regimen or training a success.

I do not run marathons and definitely do not participate in triathlons, but I am a power walker and occasional weight trainer, and on an average I walk about 4-7 miles three to four times a week and lift weights about three times a week, depending upon my schedule. As Dr. Song mentioned in Race Stronger Live Longer! A Physician's Guide to Wellness for Athletes, your workout can be a great one or a disaster depending upon pre-meal, hydration, weather conditions and, for me, especially sleep. All of these factors truly affect my outcome and how I will recover afterwards. Dr. Song has provided me with some great nuggets that I can use to restore the electrolytes I lose due to excessive sweating. One thing that I never thought about was to perform pre and post weigh-ins to determine how much water I lost and need to replace. Race Stronger Live Longer! A Physician's Guide to Wellness for Athletes by Mark E. Song, M.D. will be a tool that I will definitely be using and referring to for my exercise regimen in the near future.